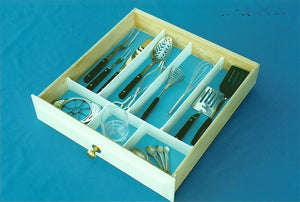 DIY Custom Drawer Dividers
DIY Custom Drawer Dividers
Our drawer divider kits contain everything you will need to create customized compartments for a full sized drawer. Easy to install and made of durable polystyrene or acrylic.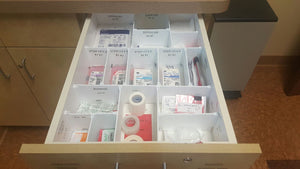 Perfect for Medical Offices
For the hospital, clinic, or medical office, you can save time and eliminate errors by organizing drawers and shelves in examining rooms, surgical rooms, labs, supply rooms, and pharmacies.
Drawer Divider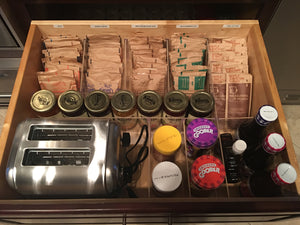 Styles and Sizes to Match Any Need
Choose our drawer dividers in white, black, or clear acrylic at 1″, 2″, 3″, or 4″ heights for any drawer, anywhere. The dividers fit any size drawer with no wasted space and can be customized to make any size compartments — even in mobile storage carts, tool chest, and plastic totes.
Clear Acrylic Drawer Divider
Shop Drawer Dividers
Choose from Acrylic Drawer Divider Kits or our regular Polystyrene Drawer Divider Kit.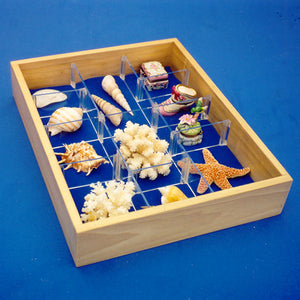 Acrylic Dividers are A Perfect Showcase
Acrylic drawer dividers are ideal for fine silver, displays, jewelry, collections, anything you want to show off… create a showcase in any drawer! Our drawer divider kit contains materials to convert one full sized drawer into a display case and is available in 4 heights.
Acrylic Drawer Dividers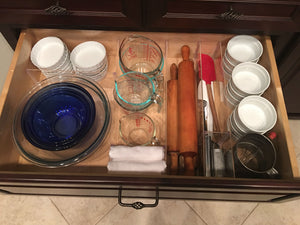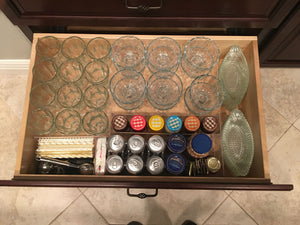 Take Charge of Your Drawers with Customizable Drawer Dividers
With our drawer dividers in the home, you can organize every room — kitchen, bath, bedroom, dining room, den, family room, hobby/craft room, sewing room, playroom, or garage.
Every item you own – kitchen utensils, silverware, knives, office supplies, cosmetics, jewelry, clothing, games, toys, tools, CD's, film, first-aid supplies — will have a special place and will be easy to find.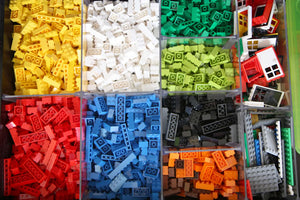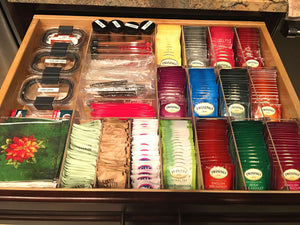 Here are some of the categories of ideas for items that could be best stored in a drawer utilizing drawer dividers giving you the ultimate efficiency in organization — making it easy to find everything and saving you lots of time and frustration in your everyday life:

Camera Supplies Film, CD Organization For Computer or Listening, Clothing Drawers For Socks, Underwear, Scarves, Shirts, Collections, Memory Sticks, Cleaning Brushes, Cosmetics, Desk Drawers, Drafting Supplies, Garden Tools, Hobby Drawers, Jewelry Storage, Kitchen Drawers, Medical Supplies, Recipe Files, School Supplies Tools and much much more